Kennel Elofanius
FCI IX group dog show 29.09.12 Latvia,Riga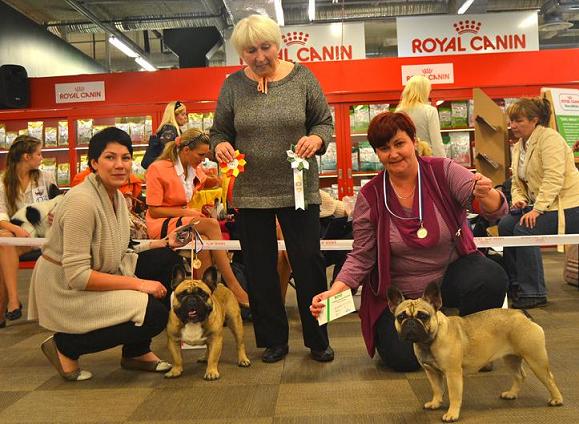 Wonderful day our kennel Elofanius!
FCI IX group dog show 29.09.12 Latvia,Riga
Judge:Brigita Vitolina,LV
Elofanius Attila:Open male cl.EX1,LV CAC,Best male,BOB!!!!!!!
Elofanius Baffy:Jun.female.cl.EX1,PP,LV JCAC,Best female and BOO!!!!!
Elofanius Bazza: Jun.male.cl.EX1,PP,LV JCAC,male2 and new LV JCH and EST JCH.
Saint Minion Eloise:Open female cl.EX2.
Big thanks judge B.Vitolina!
Palju,palju õnne Gretelile,Agnetale!Te olete fantastilised!